Are you ready to join the best Industrial Controls Automation team in the Intermountain West?
If so, you may be exactly the kind of person we need to join our team and meet the needs of our growing list of customers. Being a Syscon Automation team member is more than just being a world-class control systems engineer or programmer, but it definitely starts there. You have to have the skills.
In addition to being world-class engineers, programmers, designers, technicians, and administrative staff, Syscon Automation team members are also world-class humans. We work well in teams, treat each other and our clients with respect, and are truly passionate about what we do. We are on a mission to be a world-class provider of industrial automation services, and we're always looking for that rare individual that can help us take our team to the next level.
Ready to join a fast-growing team and explore what we have to offer? Fill out the form below to send a copy of your resume and cover letter.
Apply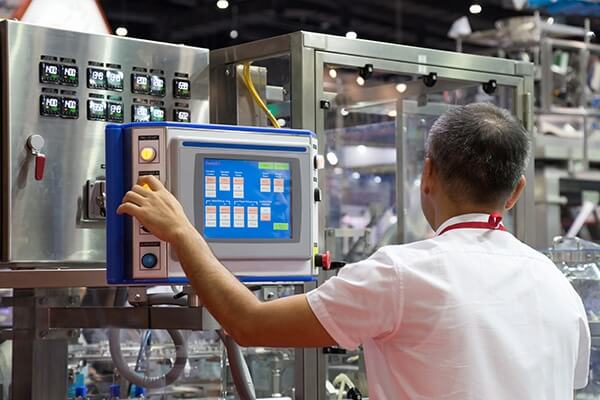 Current Openings:
Senior Controls Engineer
Syscon Automation Group, based in Sandy UT, partners with customers to solve manufacturing automation challenges. We listen to the concerns of stakeholders, develop a plan, and implement a solution that mitigates risk and integrates the right technology while achieving the business objectives of clients. If you are looking to join a team that is focused on the forefront of technology innovation and applying this expertise to a wide variety of industrial manufacturing and processing markets, Syscon Automation Group may be a great fit for you. Syscon Automation is recognized as one of Utah's leaders in Control Systems integration. Syscon is a recognized Rockwell Automation System Integrator, Authorized FANUC System Integrator, and a member of the Control System Integrators Association.
Overview
As a Senior Controls Engineer for Syscon Automation, you'll lead and be a part of a dynamic team of engineers responsible for the design and programing of control systems for leading industrial manufacturing clients. Your goal will be to solve problems and execute projects that are on scope, on budget and on schedule. Your success will help maximize human potential by automating manufacturing systems – while simultaneously expanding your automation technology and control system knowledge to be recognized as a go-to expert in our industry.
Benefits
At Syscon Automation, we ask a lot of our employees, which is why we give so much in return. In addition to your competitive salary, bonus program, medical/dental/vision plan, and matching 401(k), we'll shower you with perks, including:
Play: Enjoy a professional and business casual work environment. Off work take advantage of paid vacation & sick days to experience life elevated in Utah.
Grow: Expect to be challenged and accelerate your career by joining a company committed to growth and expansion over the next 10 years and beyond.
Learn: Stay on top of the latest innovative technology thanks to our commitment to training and a continuous learning environment.
Variety: Avoid the boredom of working in a single manufacturing facility by joining a System Integrator that executes projects using any number of applications ranging from discrete machine control to process control to material handling.
Robots: Put your robot programming skills to work!
Requirements
Not everyone can be a Senior Controls Engineer. To be seriously considered for the role, please have the following:
Experience: At least 4 years' experience in a similar role with comparable goals and responsibilities (Proven track record leading control system projects). Food & Beverage, Discrete Machine Control, and Material Handling experience ideal.
Preferred Education: BS/BA degree in Electrical Engineering, Engineering Technology, or Computer Science
Skills: You must be an excellent programmer – PLC/HMI, Robot, and Database. AutoCAD or Solid Works experience a plus. Ability to troubleshoot equipment. Microsoft Office proficiency.
Characteristics: This is an autonomous position, so you should be a self-starter and self-motivated. Great fit candidates can be described as perceptive, practical, resourceful, and committed!
Responsibilities
As Syscon Automation's Senior Controls Engineer, you'll meet the role's strategic intent on your own by experimenting, learning, and adjusting as you go. Throughout your journey to help Syscon Automation grow its customer base you'll be responsible for:
Leader: leading, mentoring, and shaping junior engineers
Architect: designing control systems by specifying controls hardware, field instrumentation and control panels
Traveler: travel to job sites (local and out of state). Valid Driver's License & Passport
Communicator: often the single technical point of contact interfacing with customers to solve their problems and set proper expectations
Apply
Follow Us On Linked In