Material handling is a task that is vulnerable to complications, especially if the process involves manual operators. The solution is to introduce automation technology that eliminates common pitfalls. Robots and other machines can help with tasks and execute vital operations such as palletizing, automated storage, and parts transfer.
When you need help with automating various material handling processes, turn to Syscon Automation Group, LLC. We are your source for complete, custom specialty material handling automation in Utah. We will work with you to come up with process control systems custom-tailored to the unique needs of your business.
Why Automate Material Handling
A manufacturer enjoys these great benefits when shifting the material handling process from manual to automatic:
Flexibility – Automation allows companies to cope with seasonal swings. They don't need to spend time reorganizing their workforce to accommodate the rise in demand.
Safety – Machines take care of dangerous tasks, such as heavy lifting. The company can delegate safer jobs to on-site workers.
Reliability – Human operators may miss a few things, affecting material handling reliability. Robots, on the other hand, carry out tasks as programmed.
Efficiency – Automation enables businesses to get more work done with fewer resources while assigning more delicate tasks to employees.
You're in Good Hands with Our Seasoned Engineers
By choosing us for automating your organization's material handling, you get the opportunity to collaborate with our seasoned engineers. They have expertise in various aspects of process control systems, including control architecture, as well as HMI and PLC software and hardware. Additionally, our team of material handling specialists has more than 100 combined years of experience in handling conveyor integration projects.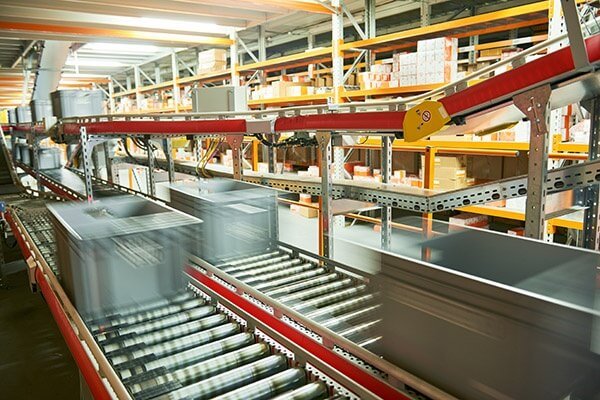 Speak with Our Specialists
Get in touch with our team to discover how you can increase your operation's yield, efficiency and productivity with food and beverage processing automation.
Request a Quote